Tree Oh! is a new musical collective creating music that takes re-enchantment for nature as a starting point. With new lyrics by Andrew Simms, song and notes from viola – as well as flute, harp, violin, ukulele and harmonica – they weave a sense wonder about the often overlooked nature that surrounds us, and of which we are a part.  
Who are Tree Oh!?
Tree Oh! is made of the musicians Sara Nilsson, Anna Jonsson and Nina Paganinchen, and is part of the cabaret group Sweet Dreams, which has made more than 500 environmental performances all over Sweden during the last fifteen years.  
The lyrics are written by Andrew Simms who is the brains behind Earth Overshoot Day, and one of them behind the Green New Deal and the Fossil Fuel Non-Proliferation Treaty.
With these new songs Andrew Simms and Tree Oh! open a new door to spread awareness and curiosity about nature, particularly in urban environments. 
Tree Oh! can come to you 
During the Autumn of 2023 this new musical project is launched and you can book Tree Oh! for concert and/or workshop. 
Concert: Join us on a musical journey through London's great, green spaces, landing in a haven for people and nature near you. The songs are newly composed and have their roots in folk music with inspiration from pop and jazz. Length: about 1 hour 
Workshop: Based on green and natural havens near you we do an interactive workshop about neighborhood nature weaved together with musical interactions. Length: 20-60 min.
Musicians: Anna Jonsson, Sara Nilsson and Nina Paganinchen
Lyrics: Andrew Simms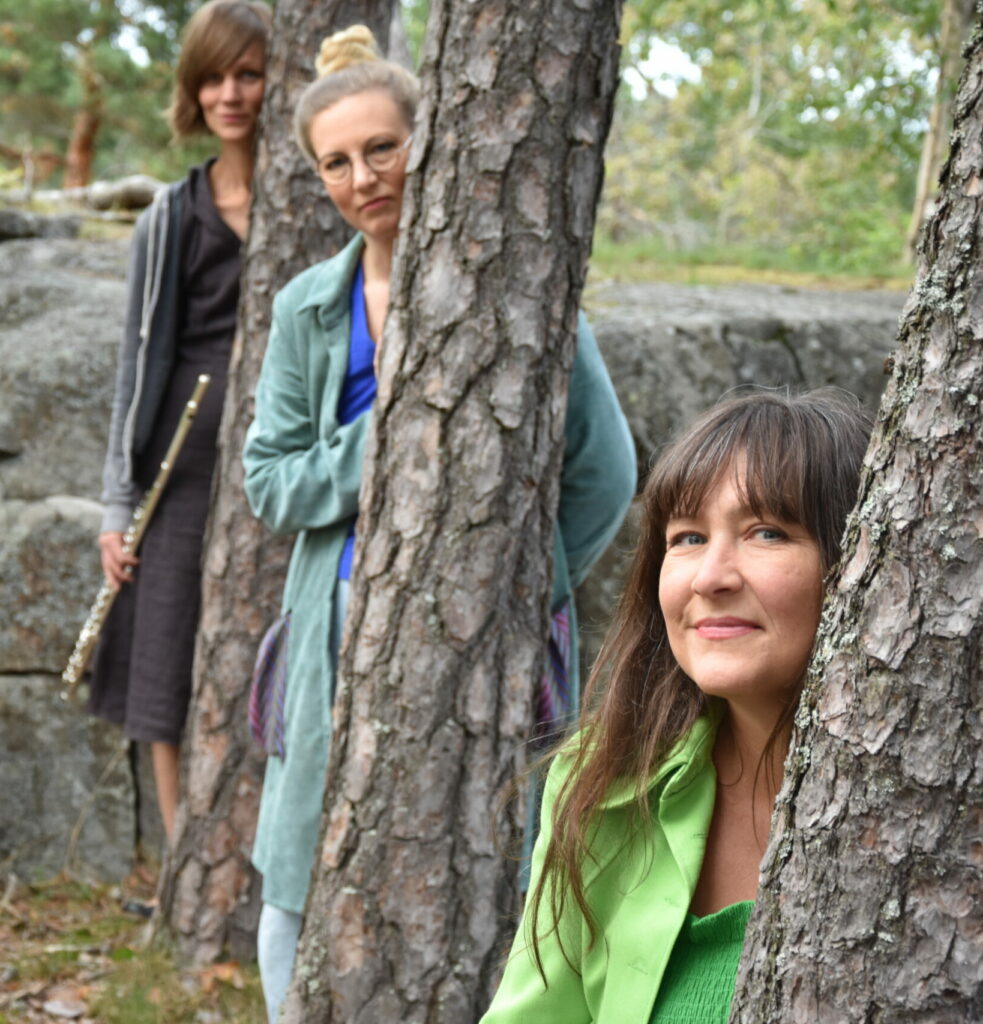 Bilder från föreställningen